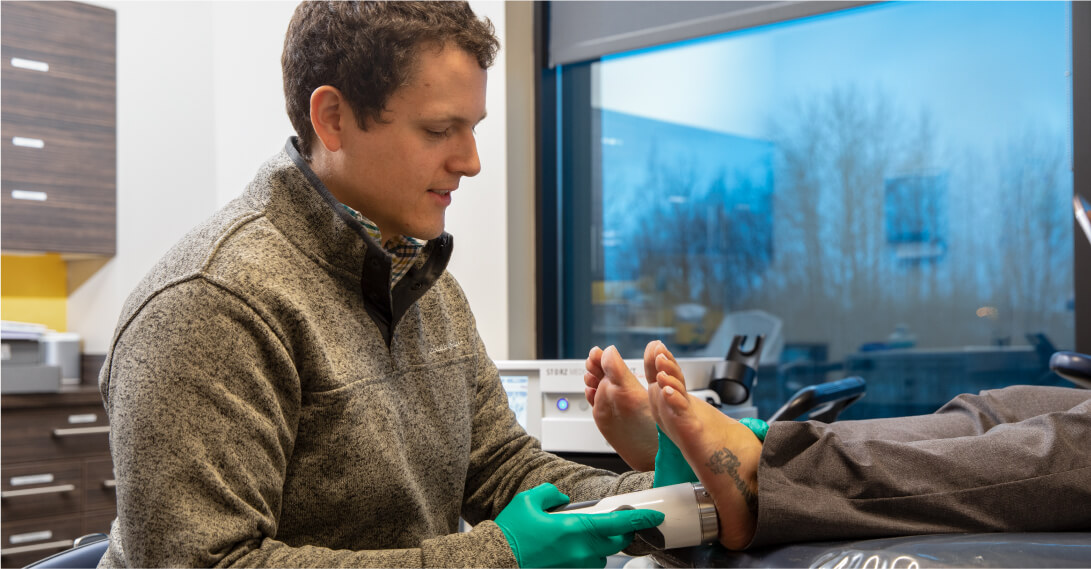 Chris Jetter, DPM, AACFAS
• Fellow, American College of Foot and Ankle Surgeons
Dr. Chris Jetter grew up in Greenville, Ohio, and he's quite fond of the country lifestyle. He enjoys reminiscing about bonfires, football and the much more affordable produce found in the Midwest.
Dr. Jetter attended Taylor University, a small, Christian, liberal arts school in northern Indiana, graduating cum laude with a degree in exercise science and a minor in biology. Combining his degree with athletics in college, he developed a deep appreciation for sports and exercise and their associated injuries. He met his wife, Hannah, who grew up in Glennallen, Alaska, while in class at Taylor University.
He then attended the Ohio College of Podiatric Medicine, graduating magna cum laude in 2012. After graduation, Dr. Jetter began residency at St. Mary's Medical Center, in Evansville, Indiana. Evansville afforded amazing opportunities to develop clinical and surgical skills and, while there, he was intimately involved in podiatric, vascular and orthopedic surgeries.
Dr. Jetter then pursued further surgical training, completing a fellowship in foot and ankle surgery in Louisville, Kentucky. He was afforded opportunities to hone his skills under world-class surgeons and developed more surgical assets in adult and pediatric reconstruction.
Dr. Jetter is well-versed in general podiatric medicine and surgery, foot and ankle trauma, sports medicine, total ankle replacement, charcot reconstruction, and the application and use of external fixation devices. Fellowship afforded him the opportunity to further develop these skills, and he has added the unique subset specialty of revision foot and ankle surgery.
Dr. Jetter joined Alaska Foot & Ankle Specialists in 2016, much to the ecstasy of his wife, who is glad to be back home in Alaska. They currently have four boys, and they can be found hiking, backpacking, climbing, mountain biking or running all over Alaska.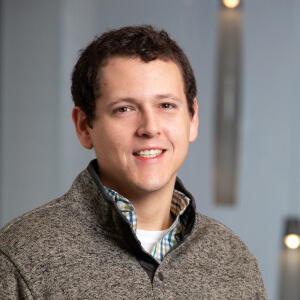 Earned Doctor of Podiatric degree, 2012
100%
Completed Foot & Ankle Residency, 2015
100%
Joined Alaska Foot & Ankle Specialists, 2016
100%