Caitlin Koelling, DPM
• Certified in Foot Surgery
• Certified in Reconstructive Rearfoot /Ankle Surgery
Caitlin was raised on the remote island of Sitka, Alaska – enjoying boating, camping and fishing. Since the age of 3, she knew she wanted to be a doctor.
She graduated from the University of Alaska Anchorage with a Bachelor of Science degree with an emphasis in pre-medicine. Wanting to take a few years off between undergrad and medical school, she found a job as a medical assistant in a podiatry office that set her on the path to treating feet.
She graduated from the Arizona School of Podiatric Medicine with honors and completed her residency training at Baylor Scott and White Medical Center, serving as chief resident. Caitlin is excited to be returning home and treat Alaskans.  She enjoys camping, boating and is excited to return to winter sports.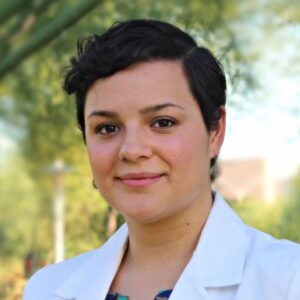 Earned Doctor of Podiatric degree, 2018
100%
Completed Foot & Ankle Residency, 2021
100%
Joined Alaska Foot & Ankle Specialists, 2021
100%