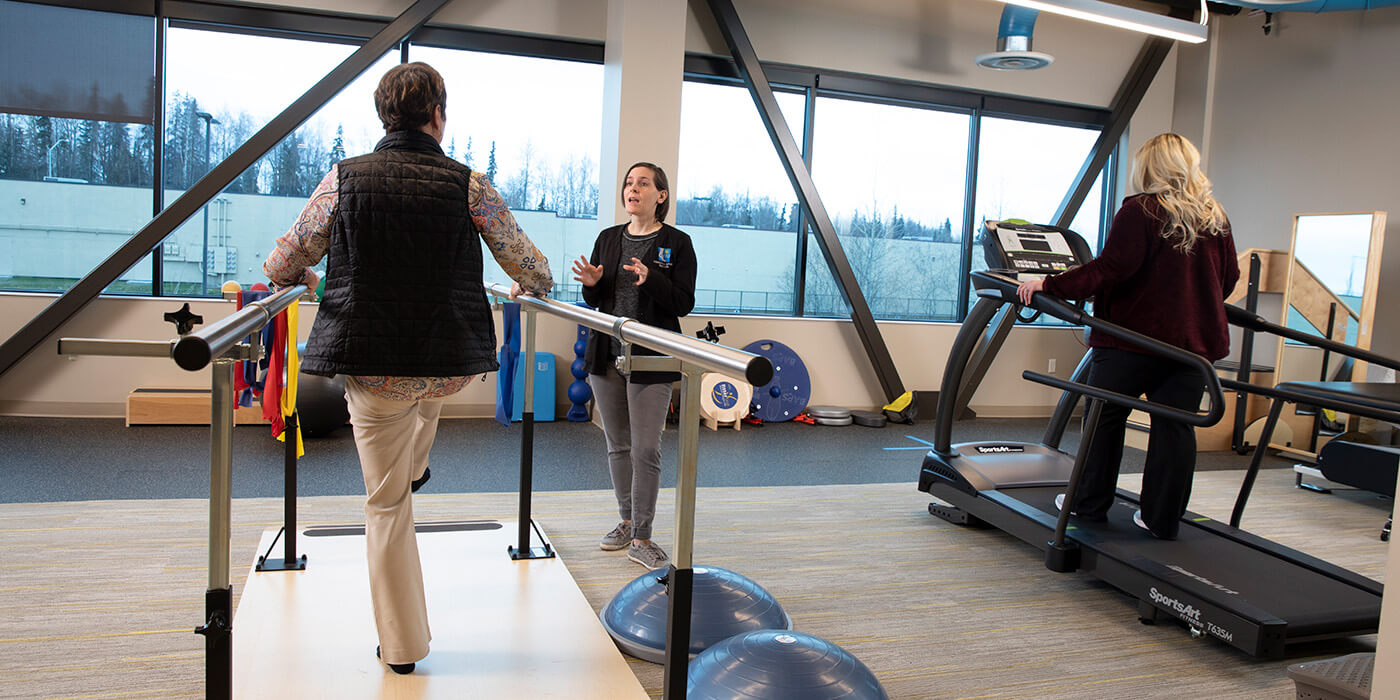 Physical Therapy
Specialty Care Matters
We are proud to introduce the first specialty physical therapy department devoted to the foot and ankle in Alaska! Our talented physical therapists have direct access to our practice physicians and surgeons, which means patient care is coordinated and maintained throughout your specific journey. This level of care is found only in highly-specialized centers elsewhere in the lower 48 – but now Alaskans have it too, with AFAS Physical Therapy services.
Our specialty team is well-versed in working with lower extremity issues such as plantar fasciitis, Achilles tendinitis, peroneal/posterior tibialis tendinitis, ankle sprains, and tarsal tunnel syndrome. Our goal is to get our patients back to the activities they love so they can spend more time walking, hiking, biking, and climbing and less time worrying about their feet.
Reasons to choose Alaska Foot and Ankle Physical Therapy
We provide evidence-based treatments tailored to each patient's individual needs.
We can perform gait assessments and provide biomechanics training to minimize stress on the musculoskeletal system with functional activities.
We customize physical therapy plans to decrease pain and improve function with daily living and recreational activities.
We can help improve balance, a core component of mobility and quality of life.
We create a relaxing and nurturing environment to optimize the healing and recovery process.
Common conditions to consider physical therapy in your care plan
Post-operative care (bunionectomies, ankle stabilizations, tendon transfers, and foot reconstructions)
Learn how to use a walking boot, crutches, walker, or knee scooter
Customize your assistive devices
Review your mobility patterns (how do you move now, and how will your assistive devices impact movement).
Tailor a post-operative plan to your specific surgical status and needs
Expert care for acute and chronic injuries and conditions
Plantar fasciitis
Tendinitis/tendinopathy (Achilles, posterior tibialis, peroneal)
Ankle sprains
Osteoarthritis
We're Here for You
Whether you are looking to get back to walking without pain or trail running in the mountains, this is the place to come for optimal treatment and recovery. This expert level of care is available to the entire Alaska community as we do accept outside referrals.