Make The Right Choice The First Time
Alaska Foot & Ankle Specialists (AFAS) is a team of board-certified doctors with training and experience specific to ailments occurring below the knee. We are the leading podiatry experts in the state and the only provider that offers extracorporeal shockwave therapy, a highly effective, noninvasive technology that allows us to treat a wide range of painful conditions, such as plantar fasciitis, without surgery.
We welcome first-time patients without referral. If you prefer to see your primary-care doctor first, simply ask him or her for a reference to AFAS. Let our experienced team of foot and ankle doctors determine what's causing your pain and find a solution that will get you back on your feet. Because we utilize the most-modern equipment, diagnosis and treatment can often be performed in the same visit.
Our doctors often hear, "I wish I had come here first." The entire AFAS team is focused on one thing: relieving your pain.
We're conveniently located in mid-town Anchorage and Wasilla. Call us today to schedule your appointment.
Recent AFAS News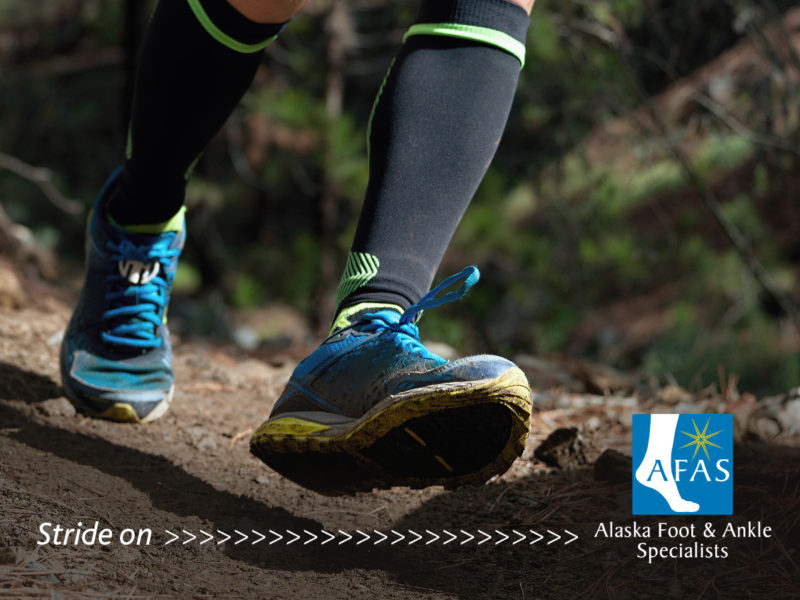 Alaska Foot & Ankle Specialists' Dr. Jared Kern is gearing up for his second Mt. Marathon Race in Seward, Alaska. Dr. Kern last competed in the race in 2014. The Mt. Marathon Race was first organized in 1915. Since then, it has grown into a popular Independence Day tradition. Race participants start in downtown Seward, … Read More
Read More
AFAS Patient Testimonials
I flew thousands of miles to see Dr. Heilala. He was so welcoming and talked to me so kindly! He gave me several treatment options, explained risks and benefits and helped me to choose the best treatment plan.
I recently had surgery to correct a foot problem. AFAS's best kept secret is Dr. Jennifer Jansma. Not only is Dr. Jansma a great surgeon, her first concerns are the clients she sees. Dr. Jansma makes you feel very comfortable, that your opinion is valued and no problem too small. I will recommend Dr. Jansma to everyone I meet.
When I was little I was never able to join any sports that had to deal with running. I lived in a small town and the doctors there couldn't help me. I came to Anchorage and met Dr. Kern and his staff, he did surgery on both my feet in 2013 and 2014. Two years after I was able to join the Army and go from not being able to run to running 5-6 miles or more a day. I am a very happy person thanks to Dr. Kern!