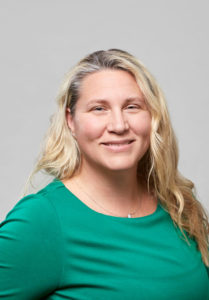 Dr. Jennifer Jansma will be speaking at the 2018 Go Red for Women conference on Wednesday, February 28th at the Dena'ina Center in Anchorage.
Alaska Foot & Ankle Specialists are proud to sponsor the American Heart Association and Go Red for Women in support of heart disease education and prevention.
Dr. Jansma's morning health seminar, "What's Feet Got To Do With It?" will highlight helpful information about the human body and what happens when parts of your machine are not functioning to their full capacity. >>> Go Red for Women conference brochure (.pdf)
Dr. Jansma joined Alaska Foot and Ankle Specialists in 2005 and is board certified in Foot Surgery and Reconstructive Rearfoot/Ankle Surgery.
Alaska Foot and Ankle Specialists (AFAS) are proud to conform with the highest standards in credentialing and certification attainable nationwide, truly offering world class foot and ankle care right here in Alaska.
AFAS has offices in midtown Anchorage and Wasilla. Request a consult using our online form or call 907-569-FOOT (3668) and schedule a consultation with one of our foot and ankle specialists today.