Mary DeCourcey, NP-C
• Certified Nurse Practitioner
Born and raised in New Ulm, Minnesota, Certified Nurse Practitioner DeCourcey attended Cathedral High School and graduated in 2000. After spending her junior year of high school as an exchange student in Jena, Germany, she decided the best way to further pursue her love for travel was to join the Air Force ROTC program at Iowa State University.
She earned her Bachelor of Arts degree in German Studies and accepted a commission into the U.S. Air Force in 2003. After serving in the field of military intelligence for over six years on active and reserve duty, Nurse DeCourcey honorably separated from the Air Force but continued to serve as a military spouse and mother while pursuing her Bachelor of Science in Nursing at Wright State University in Dayton, Ohio.
She graduated with honors in 2010, just before their next Air Force move to Virginia, where she began working as a medical/surgical staff nurse in a level II trauma hospital.
Nurse DeCourcey's favorite part of nursing is caring and advocating for her patients, which is what inspired her to pursue the family nurse practitioner program at Old Dominion University in Norfolk, Virginia, completing her Master in Nursing in 2013. As always, graduation coincided with another Air Force move, this time to the Anchorage area, where she has practiced as an FNP in primary and urgent care since March 2014.
Nurse DeCourcey, her husband, Jason, and their four sons, are happy to call Alaska home. They enjoy partaking in all the outdoor adventures this great state has to offer, particularly hiking, camping, fishing and skiing.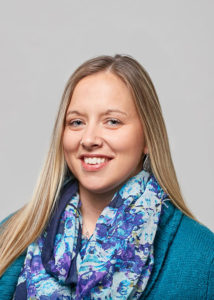 Earned Nursing degree, 2010
100%
Completed Masters in Nursing, 2013
100%
Joined Alaska Foot & Ankle Specialists, 2015
100%